Melanoma Know More (MKM) strives for a world free from the threat of melanoma and is committed to educating the people of Greater Cincinnati about the devastating impact of this disease.
United by renowned melanoma oncology specialist, Dr. Philip Leming, families of Dr Leming's patients and other melanoma advocates formed a group in 2007, determined to generate awareness about melanoma and educate the community on the importance of early detection and prevention practices in honor of their loved ones. Since then, Melanoma Know More has grown into a fully functioning non-profit organization with a committed staff, an active board of directors and hundreds of volunteers in the community. MKM has developed successful program initiatives, brought awareness to this relatively unknown disease, and continues to raise thousands of dollars every year to continue the fight against melanoma.
In 2019, Melanoma Know More joined forces with the Andy Caress Melanoma Foundation to create the only Melanoma focused organization in Greater Cincinnati.
Melanoma Know More Program Initiatives:
Skin Cancer Screenings – Monthly free skin cancer screening clinics in collaboration with area hospitals and dermatologists. We have screened over 5,000 patients since 2007 and made over 1,800 referrals to local dermatologists for follow up.  At least nineteen individuals have been diagnosed with melanoma as a result of our screening clinics and have received further treatment.
Awareness outreach at various community and corporate events.
School and Youth Education – An educational outreach program in local area schools that provides students with important information about sun and skin safety and importance of making a promise to not tan.
Greater Cincinnati Melanoma Warrior Support Network – A social network to connect melanoma warriors/patients in the Greater Cincinnati area.
Annual Research Award – Melanoma Know More's research committee selects one recipient each year to receive an annual research award to help fund melanoma related research projects.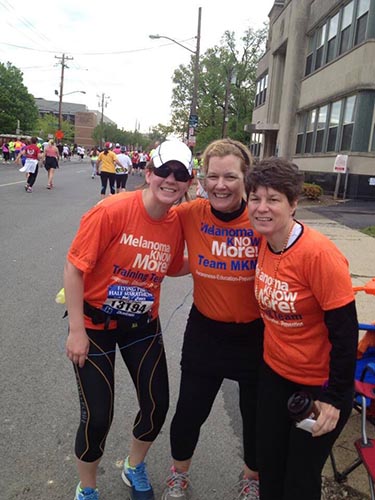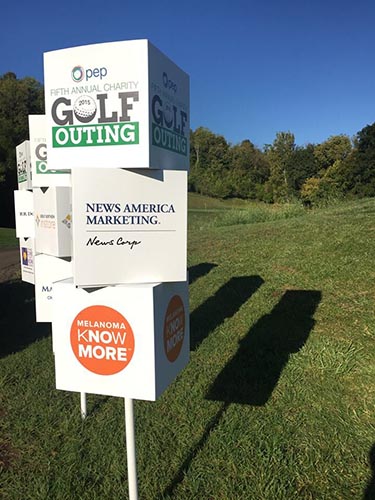 Melanoma Know More Fundraising Initiatives: