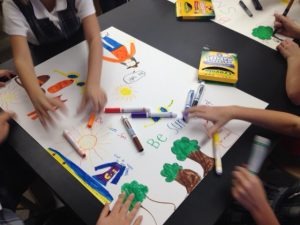 Unlike other sponsorship opportunities, where your company supports individual events and programs, this partnership allows you, our premiere community partners, to have access to a wide variety of partnership opportunities available with Melanoma Know More.
The financial support from our Corporate Community Partnership will help us enhance and expand our programming initiatives as well as increase our ability to impact our mission to reduce the impact of melanoma through awareness, education, support of medical research, and assistance to persons affected by melanoma. We have a critical need to enhance and expand our school and youth educational outreach program as well as our free monthly skin cancer screening clinics in addition to increasing funding for research.
If you would like to become a Corporate Community Partner In Action, please click here to view more details as well as contact Leanne Blair at leanne@melanomaknowmore.com.