The posts in this section are from Andy's own blog that he maintained throughout his melanoma battle. They tell his story in his words, and reveal his exceptional character and determination to fight this disease, both during his own life and as carried on by others.
2008
November 8th, 2008
Hey guys,
Its Andy.  So as many of you know I was diagnosed with Melanoma Skin Cancer this week.  I am headed back to Cincinnati from Colorado this Sunday 11/9/08 to be with family as well as see a few Oncologists and doctors.  I am scheduled for surgery on Friday 11/14/08 have an excision on the area on my neck where the Melanoma is located.  The surgeon will also remove the Lymph Nodes which have been affected and determine the extent of the cancer.
I want to thank everyone for their kind words and messages over that past few days.  I really appreciate the support.  I know that I will beat this and I am so grateful to have such great friends and family to help me through this!
I will keep this site updated with any news to come.
Thanks everyone,
Andy
November 11th, 2008
Hey everyone.  First of all I have to say WOW!  I can't believe all the feedback I have received so far.  Thank you so much for your messages on here, emails, Facebook notes and phone calls.  I really can't begin to tell you how much it means to me, honestly.  Whenever I let this Cancer get me down, I remind myself of the wonderful family and friends that are sending me their positive thoughts, messages, and prayers. Thank you!
So an update:  Today was a very busy day, so here is the long and short of it: I spent most of the daylight hours at Christ Hospital meeting with my team of doctors.  First, I met with my Oncologist, Dr. Phil Leming at the Cancer Center in Christ Hospital.  We were scheduled to meet at 8:45 am, but I guess he didn't get the memo because he showed up at 10:45.  No, no, I'm just kidding, well not about him being late, but he is an extremely busy doctor with many patients to see and responsibilities, so I don't fault him at all. He is a great doctor whose reputation and respect from other doctors precedes him.
I also met with Dr. Martin Popp, he is also a well respected surgeon and a friend of my mom's, so he has to be cool, right?!  HAHA!  Anyway, Both Dr. Leming and Dr. Popp spent a great deal of time with me and explained things in layman's terms for us. They also answered a slew of questions my parents and I both had.  They helped me better understand my Melanoma and my specific plan of action.  That plan is:
Tomorrow, Wednesday Nov 12th I will be going back to Christ Hospital for an MRI and a CT Scan.  Dr. Leming wants to be sure that the Cancer has not spread to other areas of my body.  I am also scheduled for a PET on Monday the 17th.
On Thursday of this week, at Dr Popp's office, as part of preparation for the surgery on Friday, I will have dye injected into the area around my neck and back to determine exactly where my lymph nodes are located. This process is called Lymphoscintigram.
On Friday Nov 14th Dr. Popp will perform a wide excision, which means he will remove an area of skin and tissue around the Melanoma, ensuring that it is all removed.  During the same surgery, Dr. Popp will inject blue dye into the area of the Melanoma and trace the dye to the exact Lymph Nodes that the Melanoma may have reached.  He will then remove those lymph nodes and send them off to a Pathologist to be tested for cancer.  This process is called a Sentinel Lymph Node Biopsy. If those results are positive, I will have a second surgery to remove all of the lymph nodes in that area.  The date of that surgery has yet to be determined as I am hoping that it is not warranted.
At this time, Dr. Leming has suggested that after the surgery, even if the results of the Lymph Node Biopsy are negative, I go forward with an aggressive immunotherapy program. I am still learning more about this and will update soon after I meet with Dr. Leming again.
Regardless of what I just explained, I want everyone to know that my spirits are high and I am very optimistic.  I am really looking forward to meeting up with some good friends tomorrow night for dinner.  (Sarah, thanks for organizing.)  I am also missing Steamboat Springs and the wonderful people there who are truly like family to me.  Marie, I hope that you get some good practice in this week for the Steamboat City Championships. I wish I was there to defend my title, but I have confidence in you! (Just don't let Swiggart win) HAHA.  I also miss the mountains like crazy, but I will be back soon I know, hopefully just in time to hit the slopes.  I want to thank Pat and Dave in Denver for taking care of Boomer while I am away, he is my special little guy so it's nice to know he is in good hands.  Also, a big thanks to Dave for constructing this awesome website.  I would never have had the smarts or courage to do this but with your encouragement, I can.
Again, I thank all of you from the bottom of my heart for the love and support I have received. With me, I carry your strength and determination to win this battle.
What lies behind us and what lies before us are small matters compared to what lies within us.
-Ralph Waldo Emerson
(Thanks Pat)
November 13th, 2008
Again, I have to say I am overwhelmed by the show of support from all of my friends and family.  It is quite remarkable.  I have received messages from college teammates and friends from all over the world… South Africa, Austria, England, India, France, Mexico, Australia.  I even got a phone call today from Maria, my nanny growing up who lives in Wales!!  Not to mention the love I have received from Steamboat and the friends and family here at home.  Thank you all so much.
Today I had a pre-surgery procedure, a Lymphoscintigram, at the Jewish Hospital.  This is where I will have my surgery tomorrow.  I was injected four times in the area around my melanoma with a substance that makes my lymph nodes visible when they photograph my body with a special machine, similar to a CT Scan.  I won't lie, the injections hurt like hell, and it didn't help that the numbing cream they gave me reacted with my skin rather than numbing it.  But I'm a tough guy!! Haha.  I made friends with my nurse and discovered that she lived in Steamboat for seven years, so that was kind of cool.
I had a great evening last night at the Repass's.  Some friends and I gathered for LaRosa's Pizza and Skyline dip, which I haven't had in over a year so it was good to chow on some "home" cooking.  Our conversations were dominated by stories of good times and past trips we took together and the amazing (and wild) times we have had from elementary school until now.  It was so refreshing to not discuss Cancer which has seemed to control most of my conversations lately.  Thank you Dan, Adam, Kevin, Zach, Sarah, Kara, Michelle, Caroline and Jessica for reminding me what a great group of friends we have and how blessed we ALL are for that! Those who couldn't be there, trust me we shared stories that included you all, especially Peter's Lake Cumberland roof jumping fiasco.  (sorry Pete)
Tonight, the Brockmeier family was kind enough to bring over some good home cooking for us.  Mrs. B was sure to include her famous brownies which I had to dig into before dinner, they are so damn good! I think any friend of Jay, Matt or Petes' knows exactly what I'm talking about! Thanks Brock's!
So, tomorrow is surgery day.  I can't eat past midnight tonight or before my surgery tomorrow at 1:30 pm.  So if you know me, this will be a difficult task!  So I will stuff myself at 11:59 pm with all the food I can find!  My brother even invited me out to the bars tonight, and I responded with, "I think I might just take it easy tonight, Bro!"  Haha!  But this week I have gotten some good weight-lifting in with him, hopefully some of his strength has rubbed off on me for what is to come.
Good night all, And again, thank you for the support and love, it means everything to me.
-Andy
November 14th, 2008
Dear friends and family of Andy;
I am Andy's aunt and I just spoke to his mom, my sister Candi.  Andy got through the surgery well.  He will spend some time in recovery and gets to go home this evening.  They removed several lymph nodes but won't know the diagnosis until tuesday at the earliest. He was in good spirits going in and really enjoying all the great messages everyone has been sending.   I know we will continue to keep him in our prayers these next few days.
Jenny Grieser  (Aunt Jen)
Andy if you are reading this, "the favorite Aunt!!!"  But my sisters Patty and Mary will dispute this!!!!
November 16th, 2008
My surgery on Friday went well.  It was a bit longer than I had originally thought, but my nurse, Chris was extremely nice and gave me lots of awesome pain killers! (She even signed my wall!)  Also, my good friend Kara's mom, Tari Berke, a RN at Jewish Hospital was there to check in on me, it was comforting to have a familiar face in such an unfamiliar place. Thanks Tari.
My surgeon, Dr Popp and his staff removed six lymph nodes from three different locations on the sides of my neck.  Also, they removed skin and tissue from the back of my neck with the wide excision.  I have four gnarly scars, but in time they will fade and I will be able to make up some really cool story about how tough I am and include the line "well you should see the other guy!" Haha.
I am in a bit of pain but the Vicodin is helping me with that!   My neck and head are quite uncomfortable and my movement is very limited.  However, I am able to eat normally which is good because everyone has been very generous by dropping off food and treats!  I swear I'm going to gain 20 lbs before this thing is over. (and that's okay with me!)
That's about it…I get the results back from the lymph node biopsy early next week so as always, we are hoping for good news.  Again, I want to thank everyone who has shown their support for me during this.  Without all of you my spirits wouldn't be as high as they are right now.  I have to thank the Swiggarts and my great friends in Steamboat for the care packages, they really brightened my day today.  Thanks Aunt Patty and Mary and family, for hanging out with me today and for the dinners.  The sweet rolls were awesome, Grandma would be proud!  Thanks to Aunt Jenny for updating my Blog, we can't wait to see you all over Thanksgiving and for the Turkey Bowl!
Love,
Andy
November 21st, 2008
Hey All,
Today I had a very encouraging visit with my oncologist, Dr Leming.  He is very optimistic about my chances for success.  He described me as "cured until proven otherwise." He believes that the first surgery successfully removed all of the cancer from my body.
However, I am scheduled for an additional surgery on Monday, December 1st, to remove all of the lymph nodes in the right side of my neck.  The surgery will last around four hours and I will stay in the hospital for a day or so.  There is some risk that my shoulder movement may be permanently affected, but that risk is low. After healing from that surgery for a month or so I will begin the Immunotherapy treatment (similar to Chemotherapy).  For the first month, five days a week, I will receive the drug (Interferon) intravenously. Then, I will give myself injections three days a week for 11 months.  There are some side effects to the drug, but I will work through it.
Dr. Lemming thinks that it is important to note that the second surgery and the immunotherapy program are "insurance" for a full recovery.  He believes that four factors are vital to my health: Attitude, Spirituality, Family and Friends, and my Doctors.  I'm confident that I have and will continue to incorporate these factors in my life.
In other news, Boomer (my dog and best pal) made the trip across country today to be with me. (Thanks to Marie's brother Mark, Boomer's chauffeur).
As always, thanks to all for your support.
Here is a quote that I came across that pretty much sums things up:
Cancer is so limited.
It cannot cripple Love,
Shatter Hope,
Corrode Faith,
Destroy Peace,
Kill Friendship,
Suppress Memories,
Silence Courage,
Invade the Soul
Steal Eternal Life.
It cannot conquer the Spirit.
Love,
Andy
PS
LIVE STRONG!!!
November 30th, 2008
Hey guys,
I hope everyone had a great Thanksgiving.  I had a great time hanging out with my family and more importantly eating all of the great food!
So, tomorrow I have surgery very early in the morning at Christ Hospital.  The procedure is called a Radical Neck Dissection.  Dr. Popp and his team will remove all of the lymph nodes in the right side of my neck.  The surgery will be about four hours and I will stay in the hospital for a couple days.
I feel that I know what to expect this time around and I am just anxious to get through this.  It is just a step on the road to recovery and I am willing to do whatever it takes.  I will start the Immunotherapy about a month after this surgery and I will remain in Cincinnati while the drug is administered intravenously for the first month or so.  I hope to return to Colorado as soon as I can and hopefully get some skiing in this season.
As always, thanks to all for the support.
-Andy
December 24th, 2008
Hey Everyone,
I just wanted to do a quick blog and wish everyone a very Merry Christmas and Happy Holidays.  This Christmas is especially joyful for my family and me because of my good prognosis.
Its funny how in our busy lives we can take friends, family and traditions for granted until something life threatening gets in the way.  I want everyone to know that throughout this process, I have kept my faith, and belief that I will get through this without looking back.  And, I will continue to feel that way for what is to come in the next year with my therapy.  I also want to reiterate how important all of you are in helping me do this.  On a few occasions, I almost let the pain and emotions break me down, but every time I reminded myself of how many people were on my side and, just like one of my matches, I did my very best not to let you down.  I can proudly say that this is a match that WE won!
These past few months I have also been reminded of just how fortunate I am to have family that can offer the kind of support and love that I needed. And also for friends whose kindness I can't even begin to express my appreciation.
This Christmas, let's keep in mind those who are less fortunate than we.  I ask all of you to show the same kindness and benevolence that you have shown to me, to those who are less fortunate and truly need it this Christmas.  Lets' keep the chain of love and giving alive.   Because of you all, it will not end with me.
Merry Christmas
Love Andy
2009
January 20th, 2009
Hey Everyone,
I am two weeks into my biotherapy/immunotherapy/chemo treatments and things are going as well as can be expected.  The nurses at the chemo center couldn't be any nicer.  I have treatments five days a week, Monday – Friday for a few hours each day.  Each day I have blood draw and tested to make sure my levels are healthy for treatment.   My white blood cell counts have been low which has adjusted my dosages, but for the most part, I'm on track.   I've dealt with some side effects such as fever, aches and chills. However, the constant side effect is fatigue and just generally being tired all day.
I can't wait to be done with this portion of the therapy and move on to self injections for the remainder of the year-long program.  I am missing Colorado desperately.  I can't wait to get back to my life and a sense of normalcy.  Take care everybody!
-Andy
February 11th, 2009
Hey Everyone,
I have had a setback with my cancer.  It is back, or rather it never left.  I have a tumor on the back left side of my neck as well as a few enlarged lymph nodes on the left side of my neck.  The cancer was not detected during my first surgery, the Sentinel Lymph Node Biopsy and has been present and grown this whole time.  Also, the high dose immunotherapy treatments (Interferon) have proved to be ineffective.
We are in the process of gathering information and second and third opinions from doctors and melanoma centers around the country (Houston, Los Angeles, Pittsburg, Denver).  I will be traveling to see doctors and institutions very soon in order to make the best decision for the next step.
What is certain is that I will have surgery to remove the tumor. I will also have surgery to remove all lymph nodes on the left side of my neck in a procedure identical to the last surgery I had on the right side, called a left radical neck dissection.  Some of you may have been aware that I was scheduled for this surgery tomorrow (Thursday) here in Cincinnati, but have decided to postpone and weigh all the options and make the best decision possible.  However, surgery is certain.
What is not certain at this time is exactly when this surgery will take place.  There are differing theories and treatments for melanoma; however the research is constantly evolving and changing.  Oncologists' opinions differ when it comes to treatments.  The treatment options at this point are limited to clinical trials.  The next step, if we chose to go forward with treatment would be a Bio/Chemotherapy regiment, requiring hospitalization and lasting 5 months or so.
This is all very confusing and complicated.  We are taking things one step at a time and as I mentioned, trying to make the best decision possible.
As always, I am missing Colorado and the mountains, there is always next ski season!
-Andy
February 23rd, 2009
All,
I have been in Houston, Texas since last Tuesday the 17th to be evaluated at the MD Anderson Cancer Center.  I have met with some of the best doctors in the world when it comes to Melanoma. After a few days of tests, second opinions, discussions and lots of information, my doctors and I have finally decided on the best treatment plan for me.
My oncologist, Dr. Patrick Hwu and the team of doctors here have decided that chemotherapy treatment is the best move to make at this point.  They believe that even though melanoma has not shown up on scans in other organs in my body, they are treating me as a systemic melanoma patient.  They are worried that even though nothing has shown up on scans, that there may be microscopic melanoma in other areas of my body,  They believe, and so do I, that treating my cancer now with chemotherapy is better and more pro-active than waiting to see if it comes back.
I will be given high dose IL-2 (Interleukin-2). It is very similar to substances produced by cells in the body that helps the immune system fight infections and certain cancer growths.  So essentially, I will be given drugs to help my body fight the cancer.  This is a very intense and aggressive form of treatment.  Tonight I will be admitted into the ICU (Intensive Care Unit) here at MD Anderson and will remain in the ICU for a week getting doses every eight hours.  The side effects can be severe, much more so than the interferon treatments I did last month, as it is one of the toughest forms of cancer treatment. This is why I must be in the ICU the whole week. After five days of treatment, before I can be discharged I will spend a couple days in another part of the hospital shedding the water weight I will have gained due to fluid retention during treatment.  Most patients gain 20-30 lbs.
The regimen will be: one week in the hospital and two weeks of recovery out of the hospital.  I will do two rounds (6 weeks) and then have more scans and tests done to see if the treatments have either stopped the growth of the tumor or, hopefully, have shrunk it.  At first it was hard to understand why it was best to postpone surgery and leave the tumor in my neck, but the chemo has to be measured against the tumor to know if it is in fact working.  My doctors also explained to me that right now, the tumor is not the most threatening issue.  The most important thing is trying to eliminate melanoma that may be elsewhere in my body microscopically.  I will do a minimum of four rounds (12 weeks) of treatments.  If the treatment does not stop or shrink the melanoma in my neck, then surgery will be the next step.   This is the most pro-active and aggressive that we can be at this point.
Today, I had a catheter inserted into a vein in my arm and runs all the way to my chest, near my heart.  This is how I will receive the drugs and medications during treatment.
This whole process has been frustrating and confusing at times –  there is not a certain path or protocol of treatment, which is unsettling. Oncologists' opinions greatly differ on what treatment plans are the best.  However, after being presented with just about all of them, I feel we have made the best decision.
I know I have a battle ahead of me, but I am ready.  My attitude this whole time has been "whatever it takes" and I am ready to take down this cancer, or as my friend and fellow melanoma warrior, Karie calls it, "The Beast."
Thanks to my brother and to Sarah for taking care of Boomer while I'm in Texas.  Sarah, I am going to do everything I can to make it to your big day.
Thanks to all for your support and especially my parents who have been by my side every step of the way.
Love,
Andy
March 23rd, 2009
Hey everyone,
I've had a very nice break in-between treatments.  I really enjoyed spending time with great friends in Steamboat, Denver and Cincinnati.  I am so thrilled that I was able to attend Sarah and Danny's wedding yesterday.  I had a great time, and congrats to you both!  It was such a joy for me to be able to have a fun night out with awesome friends.
My parents and I arrived in Houston, Texas tonight.   I will be admitted to the ICU at MD Anderson Cancer Center  tomorrow (Monday) afternoon for round two of my treatments.  Like last time, I will spend the week in the ICU receiving high dose Interleukin-2 (IL-2).  Last round, I was given nine doses (bags) of the drug before it became too much for my body to handle. I hope my body is strong enough to handle even more this time.
After this week I will head back to Colorado for some rest and relaxation before I have to come back to Texas for round three.
I want to thank you all for your continued support, prayers, cards, letters, e-mails and wall postings.  I want you to know it means a lot to me.  It's a blessing to have such amazing friends and family.
Love,
Andy
April 16th, 2009
Hey Everyone,
I wanted to give a quick update as to what is going on with everything right now.
Well, a couple weeks ago I was at MD Anderson doing Round 2 of my chemo.  It was a bit more difficult this go around.  I gained a few more pounds and the side effects were a bit more intense and lasted a bit longer. However, I was able to get in nine bags of the Interluekin-2 which is great!
My parents and I head back down to MDA in Houston this coming Monday the 20th.  I am at the point with my treatment plan where the doctors will do more scans and tests to determine my next course of action.  I will have CT and PET scans, and they will also measure the tumor on my neck, which I have affectionately named Gus.  Many of you in Steamboat and Denver had the privilege of meeting Gus.  We hope Gus will be making a departure very soon.
So, after the tests and evaluation next week, my doctors will determine if I will continue with the chemo treatments, or if surgery to remove my tumor as well as do a left radical neck dissection plus radiation is the best thing to do next.
I will not have certain answers until after evaluations next week.
This past break from treatment has been very relaxing and enjoyable for me.  I have spent a lot of time in Denver and Steamboat with great friends.
I am very excited about the Balls for Caress Dodgeball Fundraiser that will take place this weekend at the Tennis Center in Steamboat.
I want to give a huge thank you to my great friend Anthony Miriani for coming up with this idea and heading up the preparations.  I also want to thank Marie Matrka, Allison Finn (Charlie) and the Swiggarts for helping put on the benefit.  A big thank you also to Brandon Gee and Luke Graham from the Steamboat Pilot for all of your help and support.  Lastly, thanks to Dave Johnson for designing and managing this awesome website!
I want to thank the local businesses in Steamboat who have donated to the silent auction.
I also want to thank everyone who is showing support through donations, silent auction bids and t-shirt sales.  It really means a lot to my family and I who have been really facing challenges lately.
I am truly blessed with the best friends and family anyone could ever ask for.  I love and appreciate every single one of you all.
April 22nd, 2009
Hey everyone,
First of all I must say thank you so much to everyone who participated in the dodgeball fundraiser for me last weekend in Steamboat, CO.  Also thanks to those who donated there and online, bid on silent auction items and purchased t-shirts.  Thanks so much.  Also thank you to those who helped put on the benefit.  It really means a lot to me.
Speaking of the t-shirts.  I want everyone to know that I am personally handling the transactions as well as the shipping.  I wanted to be as much involved as possible.  This being said, since I am down in Houston and will be going under the knife tomorrow, there may be a slight delay on when I can get those out to all of you, but trust me, they are coming!  They will be available to buy online until May 18th.  Also, to those of you who bought them before there were more color options, please email me and let me know if you would like to switch your color.  No problem!
Okay, lets get down to business.  I spent all day yesterday and today at MD Anderson having blood tests, CT scans, MRI scans, X-rays, meetings with the anesthesiologist, my surgeon Dr. Myers and my oncologist Dr. Hwu.  The outcome is that I will be having surgery tomorrow morning.
Dr. Myers will be performing a Left Radical Neck Dissection.  It will be the exact same procedure I had done on the right side of my neck a few months ago, in which over 60 lymph nodes were removed.  However, this time he will also be removing my tumor, Gus as well as all the lymph nodes in the left side of my neck.
Since Gus has gotten so big, Dr. Myers will do a skin graft to repair the area where the tumor was.  He will take some skin from my left leg and graft it onto my neck once Gus is removed.  I will have the drainage tubes put in which I hate so much, but they will be removed after a few days.  I will spend a week or so here in Houston recovering.
The doctors will send my tumor to a lab where they will attempt to grow t-cells (the body's natural cancer fighting cells.)  If they can grow them, they will freeze them so they will be ready if I should need them to be given back to my body in the future.
After surgery, I will most likely be put on a Radiation therapy schedule, but  those details will be discussed more in depth after surgery.
My scans showed no evidence of cancer anywhere else in my body.  The doctors did, however, see a tiny spot on my lung.  They said I should not worry about it because a cancer free person may also show a spot like that.  Out of caution, they will continue to monitor it with scans in the upcoming months.
Some good news is that my blood and tissue show that I am a candidate for two new vaccine programs that I may be getting involved with down the road.  This would mean one day trips to Houston every three weeks for some injections.
Thanks to everyone for your support.
Love, Andy
April 29th, 2009
Hey all,
Thanks to everyone for messages of support this past week, I appreciate them very much.
I am recovering well from my surgery.  I had my tumor, Gus, removed as well as all the lymph nodes on the left side of my neck.   Gus is gone!  But, boy did he leave his mark.  I have what I can only describe as a dent on the back of my head where Gus was.  The skin and tissue on the back of our heads and necks are very dense and therefore when they removed it along with Gus, left is a pretty sizable impression.  The skin they grafted from my leg was put in place and seems to be doing well.  They say it will get better with time.  I will never be able to grow hair there, so it looks like a longer hair dew may be in the works to cover the dent.  I am just happy Gus is no longer with us.
While I was in recovery, my doctors gave me some unfortunate news.  My stay in Houston will be a bit longer than we had originally hoped for. They have discovered cancer back on the right side of my neck.  This was shocking to me because a few months ago in Cincinnati, I had a Right Radical Neck Dissection to remove all the lymph nodes on the right side of my neck.  Unfortunately, there were some nodes that may have been left behind or were out of the scope of the surgery.  Either way, my doctors found some malignant cells and I will be back in the operating room tomorrow for more surgery.
My surgeon, Dr. Myers, will open up my old incision in order to get the cancerous nodes out.  I will not have any new scars, which is a good thing. But I imagine I will be quite sore for a bit, which is something I am used to, this being my fifth surgical procedure in six months.  But, I am hoping it is the last.  I am not upset about this surgery, rather I am happy that we discovered it now and I can heal from both surgeries together.
I will begin radiation therapy and the vaccination treatments soon after I heal up from these surgeries.
I will head back to Cincinnati after this next surgery.  I can't wait to spend time with my family there, especially my niece and nephew, Molly and Max!
I want to take this brief opportunity to remind everyone, that as spring is here and summer approaching….please remember to wear sunscreen.  Parents, protect your children.  I would not wish what I am/have gone through on anyone.
On a brighter note.  My friend and fellow melanoma warrior, Karie successfully completed the Boston Marathon last weekend. Way to go Karie!  She ran to raise melanoma awareness. She is an inspiration to me and others.  Congrats Karie!  One day soon, Karie and I are going to change the world with melanoma awareness!  Also, congrats to my friend and other melanoma warrior, Jennifer.  She just came through surgery to remove part of her lung.  She and I met during round one of our IL-2 chemo treatments. She too is a marathon runner, and we both agreed one day soon we will run together for melanoma awareness.   Way to go Karie and Jennifer. God Bless you both.
Goodnight everyone.
Love,
Andy
May 4th, 2009
Hey all,
Just a quick update.  I am back in Cincinnati for a short while.  I had my second surgery in two weeks down in Houston last Thursday.  Now I am at home healing up from both.  I hope to get the staples out soon.  I have already started exercising a little each day and will start some physical therapy soon.  I need to get my shoulders back in good shape so I can get on the tennis court and gear up for some summer tournaments.
My break will be short.  I head back down to Houston with my dad on the 19th of May.  I will begin a three week radiation therapy program.  The details oh which I am unsure of at this time, but I will know much more when we get back down there for evaluation by the radiologist.
An update about the t-shirts:  I am ending the online sale of them this Friday the 8th of May.  I want to get them out to everyone as soon as possible and now that I have some down time, i want to get on top of it.  If anyone wants to order one after this Friday, just email me directly and we will figure something out!
A couple people asked about my friend Karie's Boston Marathon run for Melanoma awareness.  She did it through the Shade Foundation of America.   Her specific website is http://www.shadefoundation.org/events/2009_Boston_Marathon/KarieSchlukebir
Please check it out.  As I mentioned before, once I am healthy I am going to do all I can to raise Melanoma awareness, just as Karie has done.  The Shade Foundation is a great place to learn about Melanoma and what you can do to help raise awareness. www.shadefoundation.org
I will drop another note when I am down in Houston for my next treatments.  Again, thanks to all for your love and support.
LIVE STRONG!
-Andy
May 21st, 2009
Friends,
First off, all of the t-shirts have been sent out and you should receive them soon.  It was a fun project for me getting them packaged up and sent out.  Thanks to you all for purchasing them. Thanks to Dave and Pat for letting me take over their house while we got them all packaged up. If anyone didn't get to order one, just email me and we will figure something out.  Also, Cindy Taylor at the Glendale Lyceum has a few she is selling for me, thanks Cindy.
I wanted to give you all an update on what is happening now with my cancer treatment.
My dad and I arrived in Houston Tuesday evening (Mom stayed in Cincy this time). I immediately I had an MRI of my brain and neck at MD Anderson.  My parents and I were concerned about my right eye.  Since my last surgery, the pupil in that eye has been noticeably smaller than that of the left.  Also, the right eyelid droops a bit.  We all thought it was just due to swelling from surgery, but when the rest of my neck and face went back to normal, and the right eye did not, we asked my doctors, hence the MRI.
Yesterday, I had a very full day of meetings with my doctors.  First I met with my Surgeon, Dr. Meyers and his team.  He said I am healing up well from my last two surgeries and the tumor removal. I also hand delivered some t-shirts to his team who have been so great.  Next, I met with the Oncologist Dentist who molded my teeth for a fluoride tray I will wear at night during radiation.  Then, I met with my Radiologist and with her we discussed my treatment plan for radiation.  I will have five treatments on the right side of my face and neck over the next three weeks.  I had my first this afternoon.   We discussed the side effects which are fatigue, permanent loss of salivation, temporary loss of taste buds, and some permanent hair loss in the area of radiation.  Then, I did a radiation simulation where I was fitted with a face and neck mold to secure me down while they radiate the area.  After that, I met with an Ophthalmologist Oncologist.  I had a full eye exam and he addressed the above mentioned eye issue.  He told me that there is no cancer around my eye or anywhere on the MRI, which is great news.  However, he diagnosed me with a mild case of Horner's Syndrome.  This means that during my last surgery, there was some damage to the sympathetic nervous system that controls the pupil and eyelid of the right eye.  Unfortunately this is a permanent condition, however my case is mild and not too noticeable.  My ophthalmology informed my that down the road, I could have some cosmetic surgery to fix the eyelid, but right now that is not my concern.  Finally, I met with my Oncologist, Dr. Hwu.  With him we discussed the vaccine trial program that I am eligible for.  About a month after I finish radiation, I will begin the vaccine treatments.  The purpose is to keep the cancer from returning.  For a full year, I will travel down to Houston once every three weeks to receive injections into my legs.  I am excited about this trial since it has been showing some positive results.  So, a long day, but an efficient one.  It is amazing that I am able to see so many great doctors and specialists in one day.  MD Anderson is really an amazing place.
I had my first radiation treatment today.  It went well.  I was on the table for about 30 minutes.  Fatigue is the only side effect so far.
I will check back in soon.
Thanks to everyone for your continued support.
-Andy
July 11th, 2009
Hey Everyone,
First of all, my vacation to Costa Rica was awesome.  I had a great time zip-lining, scuba diving, surfing and just relaxing.  I am glad that I decided to go on the trip.  I was having some doubts as to whether or not I should go due to some pain I was having in my legs
I was originally scheduled  to return to Houston and MD Anderson for scans and to start the vaccine the week of July 20th.  However, upon returning to the US after Costa Rica, we made the decision to come down to Houston sooner, due to the severe pain in my legs.
The decision turned out to be the right one.  After having X-Rays, MRI's and CT scans, my doctors discovered the source of the pain: a melanoma tumor located in the center of my left femur bone that was eroding the bone from the center out.  It was actually quite scary how close my femur bone was to snapping when looking at the x-ray. The orthopedic surgeon said it would have snapped within two weeks, had I not sought medical attention.
On top of this, my doctors discovered a melanoma tumor in my right calf muscle, which has also been a source of pain.   Also, my doctors continue to monitor the very small spot on my lungs.  And finally, there is a small new "Gus" on the back of my neck.
Obviously, I was stunned, shocked and saddened that the cancer had not only come back, but had spread outside of the lymph system to my bones and muscle.
My oncologist and orthopedic surgeon came up with a plan; Yesterday I underwent surgery on my left femur bone to remove the tumor and "clean out" the bone.  The surgeon inserted a 17.2 inch metal rod into my femur bone, from my hip to my knee, to ensure stability.   I am currently recovering with the help of wheel chairs, crutches and lots of pain meds. I will be on the disabled list for about eight weeks.  My triathlon and tennis goals will just have to wait a bit longer.
I will again have radiation treatments.  This time on my left thigh to kill any cancer cells that may be outside of the femur bone.  Also, I will receive radiation on my right calf to reduce the tumor there.  I will begin the radiation treatments in about 10 days and I will do them in Cincinnati.
Once I heal up from surgery and radiation, my oncologist would like to treat me systemically with the T-Cell therapy program.  This is where my old tumor "Gus" comes into play.  When they removed the tumor from my neck a few months ago, the doctors and specialists were able to grow t-cells from it so that they would be able to give them back to my body to fight any new cancer.  That time has come.  My doctors are hopeful that this therapy program will shrink the tumors in my body and keep any new ones from growing.
The T-Cell program requires chemotherapy as well as more Interleukin-2 immunotherapy and is a 2-3 week stay in the hospital.  The start date of this therapy has yet to be set, but will begin as soon as possible.  This is a difficult therapy, but as always, I will do anything to beat this.
July 27th, 2009
Hey Everyone,
I'm writing from my hospital room at MD Anderson in Houston.  My plan has changed.  My doctors had a round table discussion and decided to start me on a systemic treatment plan right away.  The T-Cell program is slightly delayed so my doctors have decided to start me on a Bio-Chemotherapy program.  I was admitted today and will begin Bio-Chemo tonight.  I will be in the hospital for about a week.
The Bio-Chemo is a mix of five drugs; three chemotherapy drugs and two biological drugs. I am familiar with the bio drugs; Interferon and Interleukin as I have been given them before.  However, my doctors feel that the combination of the bio drugs with the chemo drugs will produce good results.
My parents and I are planning to fly back to Cincinnati after this week of treatment for the 2 week break between treatments.  I plan to attend the Kickin Cancer Cookout on Aug 8th, and really look forward to it.  Thanks to all of those who are putting this great function together.
I had a great time at Matt and Tara's wedding this past weekend.  I am so glad that I was able to attend. What an awesome weekend!
I want to thank everyone for their prayers and support. I ask you to also keep my friend Karie in your prayers.  She is having brain surgery this week and will start bio-chemo (again) soon.  She is an inspiration to me and many.
August 17th, 2009
Hey Everyone,
First, I have to say, WOW! What an amazing night the Kickin' Cancer Cookout turned out to be.  I want to thank the organizers, volunteers, sponsors, contributors, all who attended and those who couldn't make it but sent their love.  It was truly an awesome event and one that I will never forget.
My parents and I are back in Houston for another week of Bio-Chemo.  I had my pic line put in today and will be admitted tonight.  I have to admit that I am dreading this week of treatment and the slow recovery next week, but I know I can do it.
I plan to spend my next two week break back in Colorado.  I hope to spend quality time with Boomer and good friends.  I plan to go to the Steamboat Triathlon, as a fan this year, cheering on my buddies.  Hopefully next year, I will compete again, but for now I'm working on winning a different battle.
Again, thanks to all for the love and support.
-Andy
October 15th, 2009
Hey everyone.  I know it has been a while since I have touched base with you all, sorry about that.
I just finished round four of my bio-chemo treatments,  This round went as well as it could have.   My sister, Courtney took some time off from being a busy mom to come down and spend some time with me in the hospital.  She really made this round go better for me.  It is very difficult to convey what I go through in words, so to have her there with me meant a lot to me.  Thanks so much Court.
I am back in CO now, looking to relax with Boomer.  On the 26th I will be back in Houston for more scans and most likely round five of bio-chemo.
Thats all for now.  Take it easy.
-Andy
2010
January 12th, 2010
I hope everyone had a happy and safe New Year.
By now I think some of you may have heard the news.  Most likely from my very excited mom.  But, Santa was good to me this Christmas.
I had my 15 day scans read and the results were pretty incredible.
This is the pathologist's findings of my latest PET scan:
"Impression: Dramatic interval positive response to treatment, with complete resolution of many sites of metastatic melanoma, and dramatic improvement of the dominant sites of disease.  There is no evidence of progressive malignancy."
My results after only 15 days were some of the most dramatic my doctors had ever seen.  However, I am taking this one step at a time.  I am very quietly celebrating this news because if I have learned anything the past 15 months its that things can change at any moment in time.   Don't get me wrong though, I am thrilled and I hope and pray that these results continue for me and others fortunate enough to be on this trial drug.
As always, thanks so much for your well wishes!
February 19th, 2010
Friends and Family,
Without a doubt, today is one of the best days of my life.
This says a lot, considering that I have experienced the absolute worst days of my life this past year and a half.
I met with Dr. Hwu today in Houston. It was scan results time. I had been particularly nervous about my brain MRI results because I had not had a brain scan in a few months. Also, the GSK drug has not shown much success in the brain. So, as my mom's and my heart pounded out of our chests, he delivered us the news that we both had been fearing and anticipating for weeks. "Your brain looks great!" My mom and I both let out a big sigh, and for once, tears of joy.
The results showed the tumors/lesions in my brain have ALL reduced in size. You have to look extremely close to see the very small faint shape they now take. Dr. Hwu even said that if he was handed the scan and didn't know it was mine, he would say its a normal brain, thats how faint they are. He even called me a melanoma "pioneer."
I also had a chest, abdomen and pelvis CT scan including my lungs, and the results there were even better. A few lesions have COMPLETELY gone away and again, as in the brain, what is left is very small and fading fast.
It is so easy to blog when the news is good. For so long I have been handed blow after blow. Or, I would get good news mixed with bad news. Well, now I have received good news two times in a row and it feels incredible.
While I experience this incredible high, I must acknowledge that I have been carried here on the shoulders of my fellow melanoma warriors, who are now my melanoma Angels. My two good friends Karie Schlukebir and Blaine Duhon lost their battles with this ugly beast a few weeks ago. They were my inspiration, my guides, my mentors and my strength throughout this entire process, and they will continue to be.
Thank you so much Karie and Blaine for your camaraderie, support and inspiration. I WILL run that marathon we spoke about doing together, and you both will be with me when I cross the finish line. Karie, I will fulfill our promise to educate young athletes and students about the dangers of the sun and skin cancer. You will be standing right by my side.
Karie and Blaine were truly a blessing in my life and I know they were for so many others. I am so thankful to have been a part of their lives. God Bless them, and both of their amazing families.
As I did last month, I am celebrating today's news cautiously, but celebrating none the less. As my doctor said, I am in uncharted waters here with this drug trial and I know that this crazy roller coaster ride can take a sudden turn at any minute. So, with that in mind, I will continue to live every day to its fullest, and I hope that you all do the same. And please, always remember awareness is key. Spread the word.
Love yourself. Love one another.
Life is good today.
-Andy
May 2nd, 2010
Everyone,
I wish I was writing with better news. If you have not heard already, this will be news to you.  Last week, I came back down to Houston for my nine week scans after starting the BRAF-GSK clinical trial drug. As you know, I had a very good response to this drug. Well, after my round of scans it turns out that this miracle drug has stopped working for me and the cancer has returned and it is the worst it has ever been.
I was immediately taken off the drug trial. Mainly because of the rapid increase to my brain mets. My left leg is also in bad shape and I must take a ton of pain meds and use a wheelchair to get around, due to the pain. I am also on steroids to control the swelling in my brain and to help with constant headaches.
The next course of action was to have Gamma Knife Brain Surgery/Radiaion.  This is a very precise way of targeting tumors in the brain, but was a very uncomfortable procedure, requiring the surgeon to secure a halo to my head, by drilling.
Then more bad news. The docs did a brain MRI just before the Gamma Knife procedure and discovered that in the 10 day period between scans, my brain tumors/lesions had multiplied to about 40, including a couple large ones.
The current course of action is to again have whole brain radiation and a chemo regime, as I did in November. The hope is that will reduce the brain mets. I may have a serious brain surgery to remove the larger tumors as well.
We hope to get the brain under control and again start a trial that will treat my entire body.
I cant pretend that this news was not shocking or devastating, after doing so well for 4 months on the drug trial. But as always, I, with the awesome support from my family and friends, am determined to fight this.
Love,
Andy
May 6th, 2010
Melanoma is the most serious and deadly type of skin cancer. Although melanomas make up the smallest percentage of all skin cancers, they cause the greatest number of deaths. That's because they're more likely to spread to different parts of your body. And the incidence of melanoma is on the rise.
Melanoma occurs when something goes awry in the melanin-producing cells (melanocytes) that give color to your skin. Normally, skin cells develop in a controlled and orderly way — healthy new cells push older cells toward your skin's surface, where they die and eventually are sloughed off. This process is controlled by DNA — the genetic material that contains the instructions for every chemical and biological process in your body. But when DNA is damaged, new cells may begin to grow out of control and can eventually form a mass of cancerous cells.
Just what damages DNA in skin cells and how this leads to melanoma is a matter of intense study. Cancer is a complex disease that often results from a combination of factors, including environmental and genetic factors, rather than from a single cause. Still, excessive exposure to ultraviolet (UV) radiation is a leading factor in the development of melanoma, whether the radiation is from the sun or from tanning lamps and beds.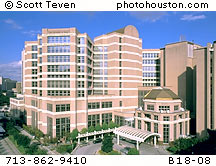 The mission of The University of Texas MD Anderson Cancer Center is to eliminate cancer in Texas, the nation, and the world through outstanding programs that integrate patient care, research and prevention, and through education for undergraduate and graduate students, trainees, professionals, employees and the public.
Tanning Bed? 75% Greater chance of melanoma
May 9th, 2010
Memorial Day weekend is just upon us. Don't have that nice sun kissed look yet? Should you get a jump start and head for the tanning beds? Cancer risk quadruples, so you may want to rethink that one.
Beware! Think twice before getting that beautiful bronze look via tanning beds. Cancer (melanoma) risk just about quadruples if you decide you want to fake bake.
For sure, we all strive to look good in a bikini, right ladies? We try to do whatever we can to achieve that goal. It's certainly not something we can fix overnight, but patience is a virtue. Tanning beds, on the other hand, are a nice quick fix if we're looking a bit, um, ghostly. We've all heard the risks of tanning beds & cancer, but you'll be shocked to hear new information that was just released.
A new study put out by the University of Minnesota revealed that consumers who use a tanning bed had a 74 % increased risk of being stricken with melanoma.
I created the concept of MELA-KNOW-MORE about one year after I was diagnosed with melanoma at age 23. It quickly advanced to stage IV and my battle continues today.
My mission is to alert the world of the seriousness of Melanoma Skin Cancer and the dangers of the sun's harmful rays, and to educate all human beings that Melanoma does not just affect the fair skinned, rather all colors and races. The ultimate goal is to wipe Melanoma off the face of the planet with awareness and early detection.
For way too long a terrible misconception has gone hand and hand with Melanoma and skin cancer in general, that it is an "easy or lucky" cancer to get.  People need to KNOW that Melanoma is one of the most deadly forms of cancer there is. It can attack and shut down major organs in the body, including the brain, lungs, bones and muscles, very quickly.
Mela-KNOW-More will be an all encompassing resource for patients, care givers and supporters. It will do the following:
Host  awareness events around the world,
Spread the word through clothing and fashion
Connect people in need of information and support.
Be a place where we can memorialize and celebrate those melanoma warriors who have lost their battles.
Mela-KNOW-More will bring all of this to one place, so that our goal of ending this disease will become a reality.
What I intend with my clothing designs and events is that they will change the world.  Not only because they are fashionable and fun, but because they carry a message that will save lives.
The message of my life right now is that people should KNOW MORE about MELANOMA.  My goal is that melanoma will never impact any person the way that it has impacted me, and I will achieve this goal by educating the world about how melanoma may be prevented and identified.  I want people to KNOW exactly how serious melanoma is.  I want people to KNOW my and others struggle with melanoma.  I want people to KNOW that they can protect themselves from melanoma.  I want people to KNOW the early warning signs of melanoma.  I want people to KNOW that we can find a cure.  Basically, I want people to Mela-KNOW-More!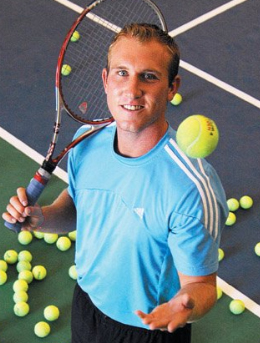 Before being diagnosed when I was a  23 year old athlete, I did not protect myself from the sun as I should have, and even worse, I ignored those who advised me that I should protect myself. I had the attitude that I was invincible. I also never knew the immense dangers of tanning beds. I was a college tennis player, tennis pro and an avid outdoorsman who hiked, biked, triathlon, and snow skied at every opportunity. I did not understand that I was threatening my life when I went outside and did not wear sunscreen.  I was 23 and figured I was way too young to worry about cancer.  I have no family history of Melanoma  and sadly, like many young people, I thought that having a tan was attractive and healthy looking.  But you should KNOW that this is wrong.
You must Mela-KNOW-More.  The clothes we sell through Mela-KNOW-More will teach that people are truly attractive and beautiful when they are healthy and protected from the sun.  My clothes carry a message that we are beautiful in our natural colors. Just wait until you see the catchy and fun tags that will cover my clothes.  Just wait until you see what we can do when we all Mela-KNOW-More!
I would like to invite you to be my co-founder in Mela-KNOW-More. Through a blog, Mela-KNOW-More will also allow you to follow my life as a melanoma warrior, as I battle and survive melanoma. Mela-KNOW-More will also be a place where we can memorialize and celebrate those Melanoma Warriors who have lost their battles.  Mela-KNOW-More will bring all of this to one place, so that my goal of ending this disease will become a reality.
May 19th, 2010
Hey All,
First off, thank you to everyone for your prayers and support.  They are keeping me strong and positive and I really appreciate every message and prayer that I receive. As an update, I finished whole brain radiation in Houston  and am now at home in Cincinnati.
As some of you may know, I was scheduled to have brain surgery to remove the largest tumor in my brain, However the pre-op MRI showed that the Gamma Knife procedure and whole brain radiation had reduced the size of the tumor, therefore surgery was unnecessary.
I plan to begin a systemic treatment trial to attack the cancer in the rest of my body as soon as possible. We are anxiously awaiting to hear from my doctors as to where and when this treatment will take place.
Now, some Exciting News!
During the past two or three weeks, when I have not been busy with my treatments, I have been focused on rolling out my biggest project ever: a not for profit organization called Mela-KNOW-More. Mela-KNOW-More will be an all encompassing resource for those affected by melanoma. This non-profit organization  will produce clothing and melanoma awareness events with meaning.  The clothes and events will carry a message that will raise awareness on how to prevent melanoma as well as spread the message that we are all most beautiful with healthy protected skin.
YOU are all are Invited!!
Mela-KNOW-More is a new non-profit organization and I am personally inviting  all of you to become its Founders. I am seeking contributions that will go directly to building this awesome organization as well as to Melanoma research at MD Anderson Cancer Center in Houston, where I receive my care. Melanoma researchers are so close to a breakthrough and I am very passionate in helping them complete it. My family and Mela-KNOW-More team  will be so honored and grateful to know that  you are helping to find a cure and raise valuable awareness for this serious, and often misunderstood, disease.
So, How can YOU Help?!
If you are willing to contribute and to find out more info please visit the new website www.Mela-Know-More.org.
When you Mela-KNOW-More, you are empowered to stay protected and you are empowering others to find a cure for those like me who are already affected.  So please, Mela-KNOW-More and get involved. Please help me spread the word. Post www.mela-know-more.org on your Facebook, twitter or where ever it will stick.  You can even text it around, just to tell folks that they should Mela-KNOW-More and give to/support this important cause.
As a way to say thank you to those who contribute, I have some pretty cool gifts: The first 50 Founders who donate more than $100 can receive a one time only limited edition Founder's t-shirt. Also, every Founder who donates more than $10 will receive a limited edition Founder's bracelet.
To really get the scoop on our mission and how to become a Founder yourself, again, check out the brand new site Mela-Know-More.
Thanks for your attention and support. I see big things for this organization and I hope you do also.  As always, thank you so much for the support from all of you. A special thank you to my family who just proves to be so incredible every day. Since being home they have had to deal with my bad moods, complaining and getting me around in a wheel chair.  Big thanks to my sister Courtney for sharing her children, who always make me smile and laugh. Family and friends are truly a blessing.