Connect. Communicate. Care. Compassion.
When faced with a diagnosis of melanoma, it's important to have emotional support. That's why Melanoma Know More has created a local support network to connect melanoma "warriors" in Greater Cincinnati with others going through similar experiences to help them support and inspire each other at every stage of their journey.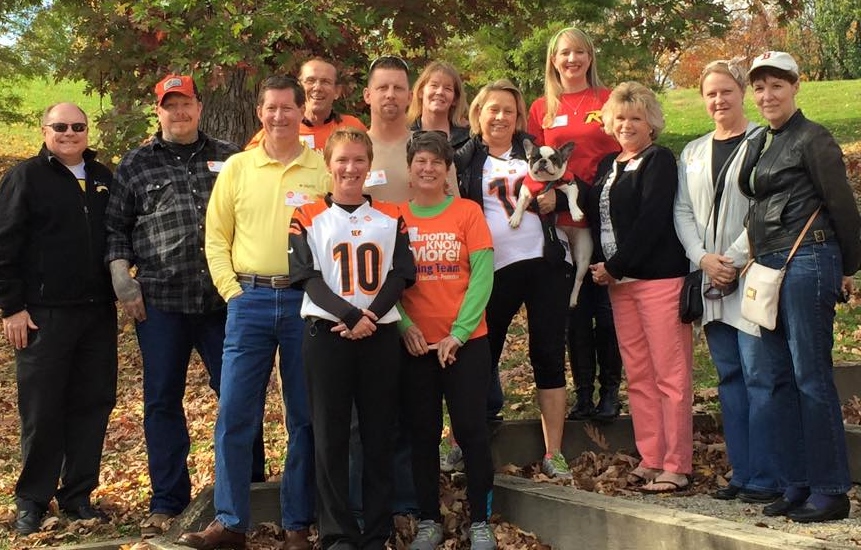 Here's what you get when you connect:
Emotional support via our online Facebook group
Local social outreach events
Local educational events
Affiliation with a leading melanoma organization here to support you throughout your journey.
Here's how you connect:
Step 1: Fill out the online Melanoma Warrior form by clicking here. This will allow you to be added to the Support Network database and share your story if you choose.
Step 2: Join the online Facebook support group, Greater Cincinnati Melanoma Warrior Support Network, where you can connect with other melanoma "warriors" via a safe, private, and local online platform. Click here to join.
Step 3: Attend Support Network social and educational events that will be listed on this page, the Facebook page, and sent out via email.
Step 4: Share this network with anyone else you know in Greater Cincinnati who has personally been affected by melanoma.
No one understands like someone who's been there. Whether you are newly diagnosed, have been battling melanoma for years, or are cancer free, it helps to have somewhere to turn for emotional and relational support. Melanoma Know More's Support Network is available to help anyone who has been personally affected by melanoma.
For more information, please contact Melanoma Know More at info@melanomaknowmore.com or 513.364.6653.