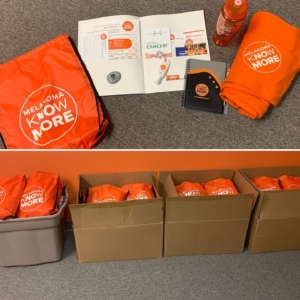 Melanoma Know More is piloting a new initiative to support individuals newly diagnosed with melanoma. Newly Diagnosed Warrior Bags will be distributed to newly diagnosed melanoma patients in partnership with local area hospital systems. Included in the bags are:
Important information and resources for you to help navigate your diagnosis
MKM Warrior notebook and pen for you to write down important information and questions
MKM water bottle
MKM chapstick
MKM sunscreen
Warrior Stone
Info card to get more involved with MKM.
If you would like to learn more about the bags, please contact our office at 513.364.6653 or info@melanomaknowmore.com.