Check back soon for details on our 2020 event

NEW DATE AND NEW VENUE!!!
SAVE THE DATE FOR THE 2019 EVENT:
FRIDAY, AUGUST 9TH
6:30 – 11:00PM
COOPER CREEK EVENT CENTER
4040 Cooper Road
Blue Ash, Ohio 45241
We hope you will join us for the 2019 Music for Melanoma event, which will be held on Friday, August 9th at a new location – The Cooper Creek Event Center in Blue Ash, Ohio. Enjoy LIVE music performed by world renowned musicians! This event will also feature amazing food by local legend, Jeff Thomas Catering, two drink tickets and cash bar, an extensive silent auction, exclusive raffles, a wine wall, and more! Your support will help us reach our goal to raise $100,000 to support the mission of Melanoma Know More, which is to reduce the impact of melanoma through awareness, education, support of medical research, and assistance to persons affected by melanoma.
In addition to our new venue, we have officially merged with the Andy Caress Melanoma Foundation to create the ONLY local melanoma charity servicing Greater Cincinnati. As a result of this wonderful marriage that will benefit our community and beyond, this year's event will most certainly be the best one yet!  Your contribution will help us continue to provide free skin cancer screening clinics, educational programming in local schools, community education and outreach, and funding for critical research.
WE HOPE TO SEE YOU THERE!
Please Note: There are not physical "tickets" for this event.  You will be placed on the reservation list and will check-in upon entering!!
---
RAFFLE INFORMATION:
This year we will have TWO raffle drawings! One lucky winner will receive a $1,200 gift card to Gervasi Vineyards in Canton, Ohio and the other lucky winner will receive a $1,500 gift card to the Biltmore Estate in Asheville, North Carolina.
Raffle Ticket Price: $100
---
MUSICIAN LINE UP:
6:30 – 6:45  INTRODUCTION – DR. PHILIP LEMING & RICKY NYE
6:45 – 7:00 RICKY NYE
7:00 – 7:35 JOSH PAXTON
7:35 – 7:55 JIM DUFF
7:55 – 8:30 ANTHONY GERACI
8:30 – 9:00 BOB SEELEY
9:00 – 9:35 BEN TOURY
9:35 – 10:10 HENRY HERBERT
10:10 – 10:45 JEAN-PIERRE BERTRAND
10:45 – 11:00 GRAND FINALE AND STAGE PHOTO
---
SPECIAL THANKS TO:
Dr. Philip & Tracy Leming – Event Chairs
Music for Melanoma Planning Committee
The Musicians
---
THANK YOU TO OUR CURRENT MUSIC FOR MELANOMA SPONSORS: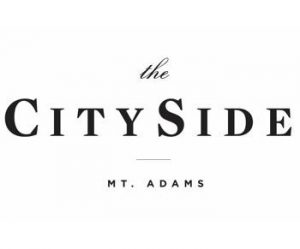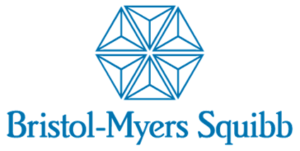 Castle BioSciences
Merck
St. Elizabeth Healthcare
UCHealth
If your company would like to become a sponsor, please click here to review sponsorship information. You can also contact Leanne Blair for further details at 513.364.6653 or leanne@melanomaknowmore.com.