Jessica
Stage 1 Melanoma Warrior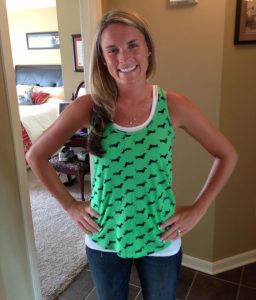 Jessica had been seeing the dermatologist for years, and had numerous spots removed and biopsied over the years that all came back normal. In May of 2014 she went in for a normal, routine check-up and had two more spots removed. She didn't think too much about it as the doctor didn't seem too concerned by the look of either one. A week later she got the call, the dreaded "can you hold for the doctor" type of call. He told me Jessica she had Melanoma; she was only 30 years old.
She had surgery at the beginning of June to remove the melanoma and lymph nodes for biopsy. She had more surgery at the end of June for another spot that wasn't quite Melanoma, but headed in that direction.
She am happy to report that the lymph node biopsy came back clean, although now she spends her time visiting the dermatologist (about 3x a year) and Dr. Leming, one of Melanoma Know More's founding board members, for regular check-ups.
To celebrate her clean bill of health, Jessica completed the NYC Marathon in November – 5 months after the successful surgery to remove the melanoma.  She will also participate in the 2015 Flying Pig Marathon as a member of Team Melanoma Know More.