Melanoma Know More and the Andy Caress Melanoma Foundation are combining forces to make a difference!
We want to take this opportunity to thank you for your support of Melanoma Know More and to share with you some exciting news! As we look back at the past 12 years, we are amazed at the progress we've made in our mission to support those with melanoma, educate our community for early detection and prevention and support groundbreaking melanoma research. This progress has only been possible because of your support.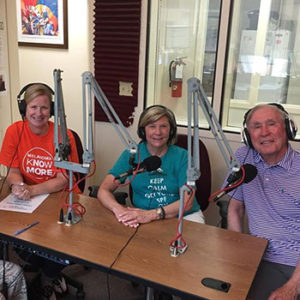 And, now for the exciting news!  On behalf of our Board of Directors we are pleased to announce that the Andy Caress Melanoma Foundation, a local non-profit founded in 2010, will be joining forces with Melanoma Know More. We are very excited to welcome the Andy Caress Melanoma Foundation, and this will result in a single nonprofit organization in Greater Cincinnati focused on melanoma awareness, outreach, and research. We will officially join forces January 1, 2019 under the name, Melanoma Know More, with a mission to reduce the impact of melanoma through awareness, education, support of medical research, and assistance to persons affected by melanoma. Founded by hardworking volunteers who have been personally affected by melanoma, both organizations have tremendous experience and passion in helping to save lives.
This union will enable us to combine resources, supporters and volunteers resulting in a more effective organization and will allow us to increase and enhance programming initiatives and efforts as well as increase our impact and long-term sustainability. Both organizations have established hallmark programs to increase awareness of melanoma and these remain our key priorities. They include: free monthly skin cancer screening clinics in partnership with local hospital systems; school based educational outreach; community awareness and education; sunscreen distribution; and funding for medical research.
Learn more about Andy Caress and the former Andy Caress Melanoma Foundation