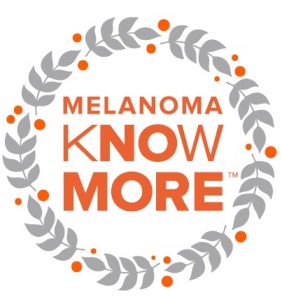 Melanoma Know More (MKM) is approaching its 11th year of striving for a world free from the threat of melanoma. We are committed to educating the people of Greater Cincinnati about the devastating impact of melanoma.
Melanoma is currently the fastest growing form of cancer. It is the most aggressive and potentially life-threatening type of skin cancer. The incidence of melanoma is increasing at an alarming rate. Currently, 1 in 53 people will have an invasive melanoma, and this is expected to increase to 1 in 50 over the next year. While only 3% of all skin cancers are melenoma, approximately 80% of all skin cancer-related deaths are due to melenoma. It is the most common cancer in young adults aged 25-29 years. Anyone, regardless of skin color, can develop melanoma.
By the end of 2017, we will have screened over 950 people and made over 300 referrals to local dermatologists for follow-up at our FREE monthly skin cancer screening clinics. We have successfully distributed materials and sunscreen to thousands of people at events such as Melanoma Awareness Day on Fountain Square, the Flying Pig Marathon Expo and various community and corporate health fairs throughout Greater Cincinnati. We have increased our school and youth educational outreach and awareness at local area schools, which includes encouraging students to sign Melanoma Know More's No Tanning Promise.  We will present our annual research grant of $15,000 to a very deserving recipient at our annual meeting in December. We hosted the 11th Annual Music for Melanoma event at Kenwood Country Club in August and raised over $110,000. Over 100 participants joined Team Melanoma Know More for the 2017 Flying Pig Marathon weekend and other endurance events, which raised over $25,000. We hosted our first ever Melanoma Symposium in partnership with the Melanoma Research Foundation and the Christ Hospital. We also continue to promote the Greater Cincinnati Melanoma Warriors Support Network with the purpose to connect patients and their families with one another.
We are proud of our current 2017 successes and want to move towards 2018 in a strong position. However, our work is not done. It is urgent that we continue to reach those who may not know the risks of melanoma and to support those with a melanoma diagnosis. MKM is passionate about making a difference by:
We can only accomplish these goals with your help. Please support Melanoma Know More with an annual gift today.
Every contribution is meaningful. Give generously so Melanoma Know More can give the citizens of our community a fighting chance against the world's fasting growing form of cancer.
Sincerely,
Leanne Marie Blair
Executive Director
To make an "offline donation," please mail your donation to:
Melanoma Know More
Attn: Annual Fund Campaign
10945 Reed Hartman Hwy, Suite 309
Cincinnati, OH 45242
If you have any questions, please contact Leanne Blair at 513-364-6653 or leanne@melanomaknowmore.com.